Gladio is an European Boxer, imported from a breeder in Italy.
Gladio's Sire: Ippolitio del Colle dell'Infinito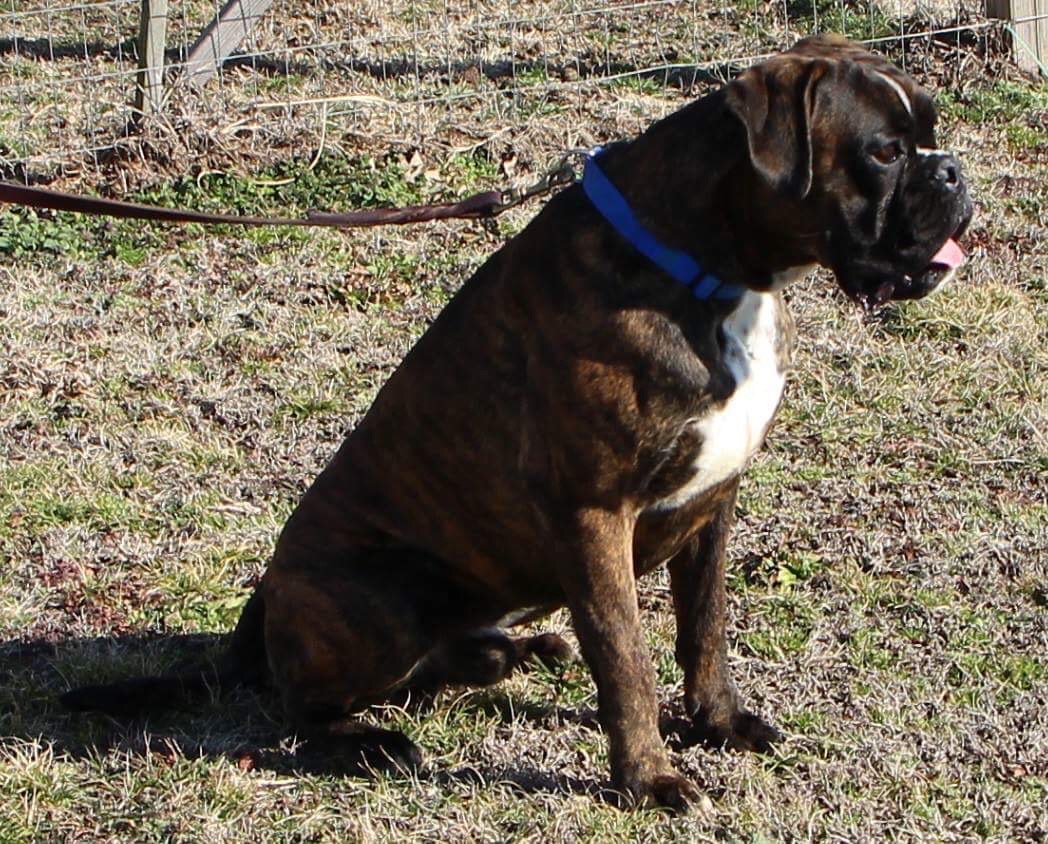 X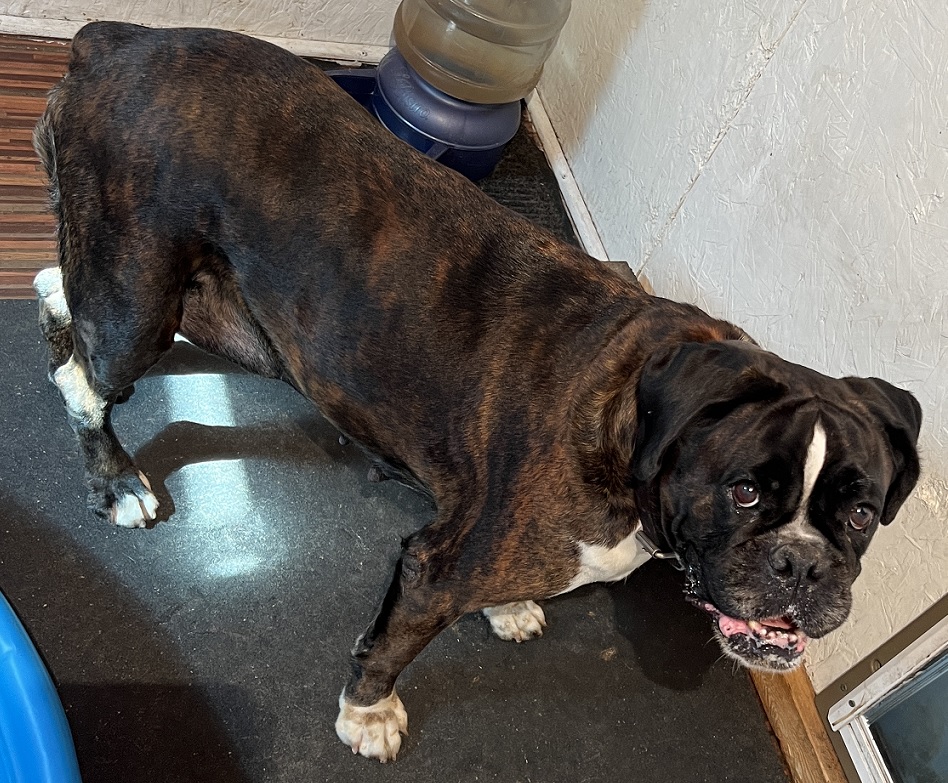 Gladio Talia
Click on the PUPPIES tab to the left to view pictures.
Timeberline Boxers is proud to be one of the few European Boxer Breeders in the central Midwest. We continually strive to breed boxers to have the qualities that we like to see passed on. Selective breeding involves many hours of research, and communication between breeders who have been raising boxers for a long time. In the past, Timberline Boxers bred American Boxers. Moving forward, Timberline Boxers will be breeding to producing High Quality, and Healthy European boxers.
Timberline Boxers offer AKC boxer puppies that are raised in Southeast Kansas. Timberline boxer puppies and adults are well socialized and loved daily. Boxers are a very loving breed of dogs that make great family pets! Boxers are also great working dogs! Igneshof Boxers come from a long line or working dogs. It is my goal to breed and raise quality, healthy boxers that can provide their new homes with a lifetime of love. Timberline boxers does its best to sell to PERMANENT HOMES! It is very common for Timberline Boxers to ask a series of questions to ensure that the homes our puppies go to are acceptable.
The regimen of vaccinations and de-wormings followed by Timberline Boxers are far above the standard. All puppies will be checked by a very respectable veterinarian at a minimum of 3 times prior to being 8 weeks old. First health checks come at 4 weeks, then 6 weeks and a final health checkup before the puppies go to their new homes. New puppy owners will be provided with health records, AKC registration papers, and a 1 year guarantee against any genetic defects. Full European Boxers from Timberline Boxers will be provided with a 3 year health guarantee.

Boxers are intelligent, easily trained; family dogs that love to accompany their family in both work and play. This is an energetic breed that requires a backyard to roam in or daily walks or a park in a city environment. Boxers are friendly toward people and other dogs, and have a tendency to be protective of their owners.
A lot of people ask if Boxers are good with kids. The answer is YES. A lot of my boxer sales are to families with young children.
References available upon request.

Licensed Breeder through the state of KS. License # HK-3505-2021
Vet inspected annually.
*quick reminder- please clear out cookies if pictures do not update*